Are You Thinking of starting a Business in India? Drop Servicing Business is a Great Option. So let's read a detailed study on how you can start your own Drop Servicing Business in India.
What is Drop Servicing ?
Drop Servicing Business model is where you book a client who needs a service and then outsource the work to a third party or get a good commission from the whole process.
For example, your client needs an e-commerce website. So you charge him $200 and then outsource the work to a third party or your friends who have knowledge of website building. You pay him $150 for the job and get a profit of $50 as commission. Then you hand over the work to your client.
How to start and end a service business in India in 2023; complete guide
Here you have to handle things like getting a client and outsourcing the work to a third party and getting a commission.
Drop shipping vs Drop Servicing in India
Drop Servicing is one of the most profitable businesses based on the Drop shipping business model where you trade products.
The only difference between Drop shipping and Drop Servicing is that in Drop shipping you are trading products, but in Drop Servicing you are dealing with service.
Another great advantage of the Drop Servicing in India is that you don't need a lot of investment, all you need is good sales skills. The earning potential of Drop-service depends on how many clients you get each month.
Top 5 services for Drop Servicing Business
Some Drop Servicing business ideas you can use:
If you want to start a business in the field of drop-service, but you do not know which is the most profitable and in which sector you are capable. Here we will discuss the top 5 drop-shipping business ideas.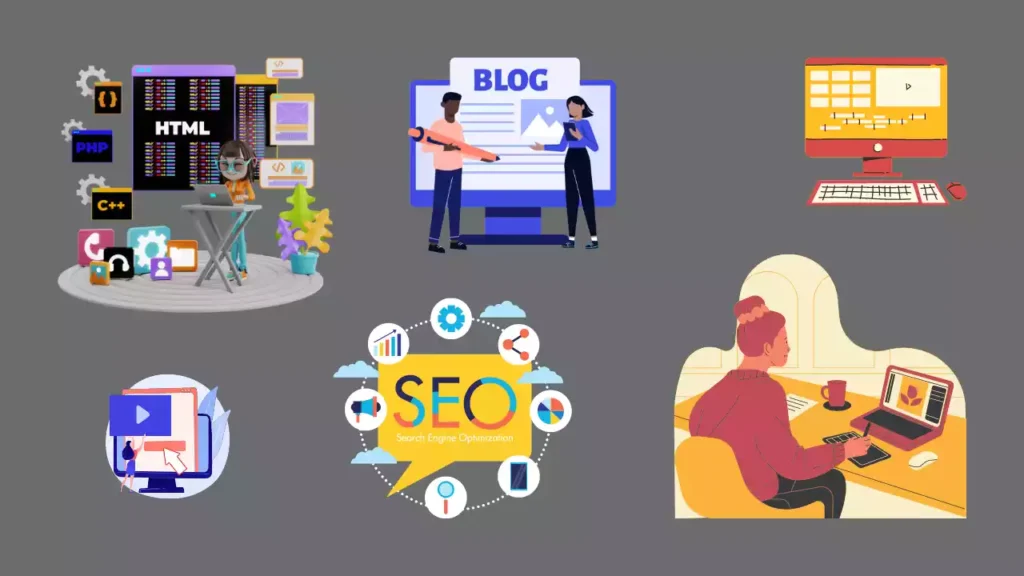 Best drop servicing ideas
Web development
You can start a website development business if you have a basic understanding of what a website is and what it requires. It is one of the most profitable businesses these days. Many organizations and individuals want to create a website for their business.
So there is huge potential in website development. You need to hire some professionals to create a website for your client.
Content writing
Content writing is now becoming essential for businesses that want to promote their business online. You can write or hire a content writer to create unique content for your client. In this field, you have to deliver better and unique text to your client. So, be careful when hiring good content writers.
Because if you provide quality content, you will get repeat business from the same organization and grow your business quickly. It is also one of the best drop-shipping businesses to start.
Graphic design
Graphic design is the next most profitable drop service you can offer your clients. In graphic design, you can provide a wide range of services such as social media posts, logo design, brochure design and banner ad design, custom graphics, etc.
Social media marketing
In social media marketing, you can run an ad for your client on social media and get some commission for it. There is also another way of social media marketing where you can write social media posts for your client. The second is more profitable because it generates organic traffic for your client.
Search Engine Optimization (SEO)
Search Engine Optimization (SEO) is basically the process of ranking in the search results of various search engines like Google, Bing, YouTube, Yahoo, etc. Many organizations want to generate organic traffic to their sites from search results.
So you can provide SEO services like content optimization, website management, link building and other off-page SEO services.
Video editing
Now most people like to watch videos instead of reading a long article. With the growing popularity of YouTube, TikTok, Instagram reels, most brands are now entering the video marketing space. So there is a huge opportunity in this space where you can edit videos for your client and earn a lot of money for a living.
You can deliver video editing services to your client and you can hire some editor to do the work and you can manage the work and get commission from it. Your job is to get a client and assign that work to your editors and then deliver the final work to the client.
---
Our Other Articles
---
How to start Drop Servicing in India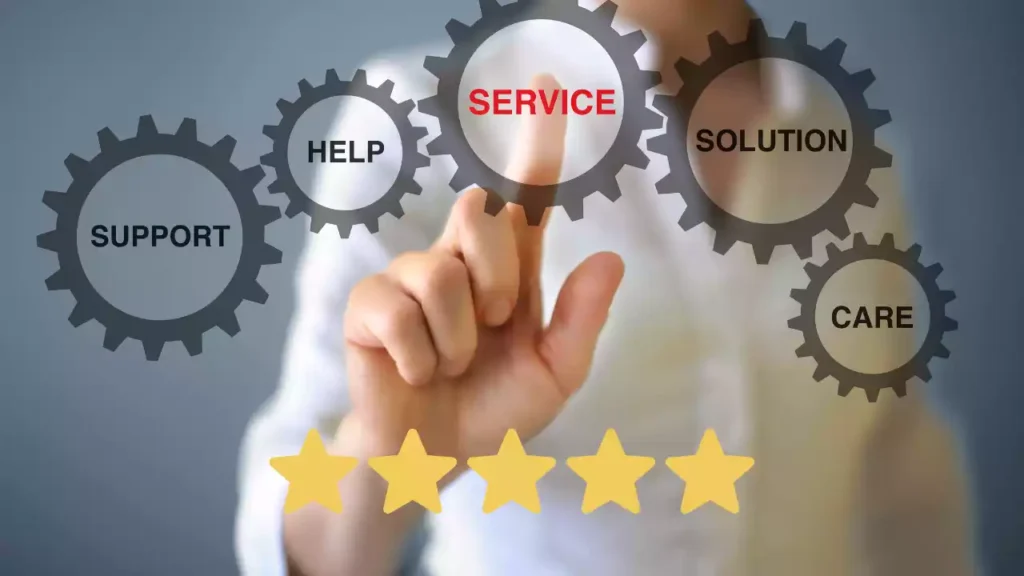 1. Select a service
The first thing you need to do is choose the appropriate service you want to offer the customer. Don't choose a service that you don't have basic knowledge about or look at its profitability.
Choose a service in which you have basic knowledge because if you understand the service you will be able to provide better service to your customer and get more clients.
The first thing you need to do is to choose a suitable service that you can deliver to the client. Always remember that the customer is king. If you provide the necessary requirement with efficiency, you will get more work and more clients in the future.
2. Choose where you can outsource your work
You need to build a chain where you can effectively outsource your client's work. You can hire professionals from various freelance sites like Upwork, Fiver, freelancer.com or any other freelancing platform.
You can Contact us for Completing your client's work (Projects). We are a Web Development Company with 5+ Year of Vast Experience.
For example, if you want to provide a website development service to your client, you can choose Fiver.com to find freelancers and outsource your work. You can also submit your work to your circle of friends.
A common mistake that people make when they outsource their work: they only look at the price, because when you pay less, you generate more commissions, but you forget about quality. But you have to remember that if you don't provide quality work to your client, then you won't get work from those clients. In the service industry, most service businesses operate on a recurring basis.
So you have to consistently deliver quality work, if you don't deliver quality work to your client, you will lose your client. So before hiring someone for any third party outsourcing, always check their past track record or track record.
3. You need to create a resource for acquiring clients
Finally, you need a good resource where you can find clients on a regular basis. You need to connect with some organizations or agencies where you get clients or you can create your own channel for it.
You can run ads on different platforms or find clients manually through referral channels.
You can create your own website and take orders from your clients online. You don't have to tell your customers that you're outsourcing your work.
Here is a list of possible ways to get clients.
Content marketing
Cold calling
Cold email
Linked Direct Reach
Instagram Dm
Facebook group
Facebook ads
Optimization for search engines
Family, friends or existing network
Future of Drop Servicing Business in India.
Drop Servicing Business is a profitable business in India. You can sell a product or service without having a website. It is also less risky and more profitable. You don't have to worry about returns or refunds at this store.
There is a huge opportunity to end service business in India. Easily get online leads who want to outsource their work at an affordable price.
You can charge different types of pricing models such as one-time payments, weekly payments or monthly payments. If you provide the service correctly, you have a chance to get repeat payments from old clients.
Conclusion
Drop Servicing Business strategy that can help you generate consistent cash flow by connecting clients in need of services with qualified service providers. As a result, drop servicing business is fast becoming one of the most popular global trends. However, partnering with a reputable white-label agency is essential to running a long-term and lucrative business.
Avoid using freelancers and exporting to other countries, as these are usually only temporary solutions that lack consistency and scalability.
Look for a local agency that has the resources and infrastructure to complete whatever project your clients require. In this way, you will ensure not only constant and high-quality service for your clients, but also a positive reputation for your company, less stress, better communication and the opportunity to create an authentic brand.
If you want to set up your website in Blogger or WordPress and move your business online, you can contact us. we provide all kinds of web development, graphic designs at an affordable price.
Frequently Asked Questions
Who can start a Drop Servicing Business?
Anyone can start a Drop Servicing Business. No big investment is needed in this area.
What skills do we need to run a Drop Servicing Business?
The minimum skill you need for a Drop Servicing Business is sales and marketing.
How much can we earn from Drop-Servicing Business?
Your earnings completely depend on how many clients you get. The more clients you get, the more you earn. There are no earnings restrictions in the drop-service business.
How much investment do I need to start a Drop Servicing Business?
The need for investment depends on your way of marketing and promoting your business. There are many free and paid ways to promote your business.
It depends on what method of marketing your business you choose and how much budget you want to spend on marketing your business.
Is Drop Servicing Business profitable in India?
Yes, Drop Servicing Business is profitable in India. You can easily start maintaining drops without investing much.
How do I get clients for Drop Servicing in India?
You can get clients for your drop servicing business in different ways like Fiverr, Upwork, Email Outreach, Linkedin Message. You can also run Google ads or Facebook ads to get clients faster.
Can I Start drop servicing without website ?
Yes, You can but we suggest you to go with a basic website for more conversion. With Website it will be easy to gain the trust of client. Otherwise You can go ahead without website for now and get some initial clients using social Media, Then you can go for website.
How to find clients for drop servicing ?
To find clients for a drop service, start by identifying your target group and understanding their needs. Create a professional website to showcase your services and optimize it for search engines to increase its visibility. Use social media platforms to connect with potential clients by sharing valuable content and engaging with relevant communities. Work with influencers or industry experts to expand your reach and credibility. Network with other professionals in your niche through events, conferences or online forums. Offer free trials or discounted services to attract new clients and build trust. Use online advertising such as Google Ads or social media ads to reach a wider audience. Finally, provide exceptional customer service and ask for referrals to grow your client base through word of mouth referrals.